Tonight at 11:59 is your last chance to enter in our giveaway
for a personalized Peter Facinelli (aka Dr. Carlisle Cullen, Daddy C, Dr. Fang...whatever you call him) autograph.
So, as a last ditch effort, we're going to review PFach's Men of Twilight post from a while back. Just as a reminder that he is HOTT, sweet, talented, giving, and committed. He gives so much back to the fandom, as well as charities and goodwill efforts.
Without further ado...PFach.
Today, we would like to draw your attention to the
Big Daddy...
the patriarch of the Cullen Clan...
the man we owe our eternal servitude for creating Edward...
I had the privilege of meeting PFach in person earlier this year at a Twilight Convention (and I'll be meeting again in THREE days!).
He is a seriously funny, witty, and charming guy.
Not to mention he's freakin' HOTT!
That Jennie Garth is one lucky chic!
I checked out his butt on more than one occasion.
He had me at "hey".
I was his on a plate from the first adorable grin.
Have you guys seen Nurse Jackie?
If not, you should. Peter is
so flippin' hysterical
in his role of Dr. Fitch Cooper (what a coincidence that he plays a doctor)!
And surprise, surprise.
You can follow Peter on Twitter.
He gives some pretty funny tweets.
Best things about PFach...
He genuinely LOVES the Twilight franchise
and embraces the Twi-hards by attending countless public appearances and Twilight Conventions.
Gotta love him for that!
He joked around at Twi Con that he wasn't answering his phone unless it was Jennie.
He's an iPhone junkie.
He's a family man and he LOVES his kiddos!
Did I mention he's smokin' hott?
What more could we ask from one of our beloved men of Twilight?
Are you a PFach fan?
-Tess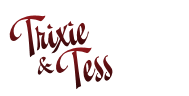 Enter to win!! Comments here will count!