(Click to enlarge...TWSS)
Some friends and I have had this discussion on "The Facebook" before and I think we've come to a very logical and (Stephenie Meyer approved) "scientfic" explanation.
What is your rationale on this particular..and very important...Twi-topic?
I mean, obvs, something is flowing down there. He impregates Bella for the love of half-breeds.
I know my theory. It's simple Twi-logic.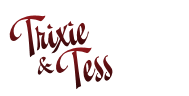 P.S. Don't forget about the Coloring Contest (<------Click Here)!! You have all weekend to get him printed out and colored...anyway you choose, just be creative!!