200 posts.
Seems pseudo-monumental to us and you know how we would like to celebrate??
A coloring contest.
More about that in a minute.
We've had this blog open for a while now and we thought you might like to know a little bit more about Trixie and I, so we're opening up the comments to any questions you'd like to ask us...nothing is really "off-limits". We'll compile our answers in a post next week when we announce the winner to the coloring contest.
Back to the coloring contest.
So, over the weekend an email was passed around our little Twitard community by the lovely Marie from Twilight Junkies Anonymous and attached was a link to a
Robert Pattinson coloring sheet
.
Scruff and all.
We thought it would be fun to host a little friendly competition.
So, break out the Crayolas.
Download the coloring sheet and get to coloring.
Then send us a picture of your coloring sheet. You can either post a picture on your blog and tell us the link, send us a picture via e-mail, or post it to Twitter. You can either scan it in or take a picture with your phone...however you can get it to us will be great! We will then compile all of the pictures into a post and open up a poll for voting. If you have a blog, we would love to link your picture to your blog. Whoever gets the most votes, will win the contest! Sound easy enough?? Any questions?? Email us if you need to.
Here's the link to the coloring sheet -
click here
Recap of the rules:
1. Download coloring sheet and print it out.
2. Take a picture or scan in your piece of art.
3. Post it to your blog or send us the picture in an email.
4. Come back and vote on your favorite.
5. Also, feel free to ask us a question in the comments.
The winner will get
The Robert Pattinson Album
! It is FULL of pictures of His Hottness. It's in full color and it's a must-have for any RPattz fan/Twihard.
(BONUS: If Trixie and I can get our hands on a copy of the new Vanity Fair, we'll include a copy of that as well!)
The contest/giveaway will end next Tuesday at Twilight. I just wanted to say that. Anything submitted by Tuesday night (March 8th) at midnight will be included in the contest. We'll have the pictures posted and a poll up by Thursday, March 10th. (Voting will be open all weekend) Then we'll post a blog post with our answers to your questions and the winner of the coloring contest on Monday, March 14th!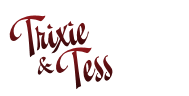 P.S. I've never in all my life been more turned on by an Amish Alligator Wrestler. OK, I've never been turned on by and Amish Alligator Wrestler...but I am now...
*on shelves now*