I am SO jealous of all of your lucky people going to the NYC WFE Premiere...I can't even stand it!
I mean don't get me wrong...I'm happy for you guys.
But I want to be there so bad.
I'm really hoping that you girls have a super great time...and that you get a glimpse of

His Holy Hottness

...and perhaps get to touch him...breathe the same air as him...
*sigh*
What? Where was I?
Oh, yes. I'm jealous. That's right.
Not going to the premiere feels like when I was in school and I didn't get picked for the kickball team...or that one year I didn't make cheerleader. I feel like I'm on the outside looking in. #nofair
In all seriousness, I hope you all have a splendid time...I need to live vicariously through your experiences, so Tweet often and plan on posting a detailed blog...with LOTS of pictures!
*I'm wishing Rob-sightings and OMG-moments for all of you*
Tess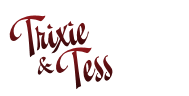 P.S. Kelly from My DiscomROBulation won our WFE Giveaway! Congrats, Kelly!!