Recent texting convo between Trixie and I:
Trixie: This is Ashely Greene's new boyfriend. Remind you of anyone?
Tess:
LOL. Hmmmm...sex hair, ray bans, scruff...
Trixie:
Hoodie. See we all are trying to find our own Rob.
Tess:
Definitely. Silly girl. Doesn't she know there is only ONE Rob?
Trixie:
Don't you think it would be MUCH worse to actually KNOW Rob and not be able to have him?
Tess:
MUCH. I don't think I could stand it. It's better to love from afar.
Trixie:
Very true. I think that was the undoing of Nikki Reed. To once have had him and then not. That's tragic.
Tess:
So so tragic.
What are your thoughts? Is Ashley searching for her Rob?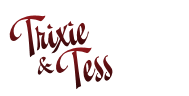 P.S. Don't forget about our WFE Giveaway (click here)