HOLY GEEZ!!

Has it seriously been that long since I posted. *double checks* Yep. It's official. I am a BLOGfreakinFAIL.
*hangs head*
In my defense

, I've been busier than a two-bit whore on nickle night!! Like seriously over-the-top busy. I planned two bridal showers, a wedding, and a birthday party...PLUS, work (and RL, in general) has been a royal biotch.
So, what do you owe this "honor" you ask?

Well, Jiff and I are writing a fic! Annnnnnd, well, basically, I'm here to shamelessly pimp our story. Oh, and of course to say HI...and I love you guys hard. Really, I do. I also love this blog and sometimes it makes verrah sad when I come over here and see that I've basically deserted it. I swear I'm going to do better. Not sure I can come through on those promises right now though, because Jiff and I spend almost all of our free time writing about Cajunward...and French Settlement, LA...and green trees. *sigh* It's like my happy place right now.
Most of you know what a fic hoor I've become over this past year, but I never thought I would write my own! The more we talked about our little "plot bunny", the more we decided that it had to be written! Everyone needs a Cajunward in their life! And who can say no to a little southern hospitality?? *wink wink*
Anyway, so here we are tit-deep in writing our very own fan fic. It has been SOFA KING much fun. We laugh a lot...at ourselves. Thank goodness for some amazing pre-readers...@Smitten_RPattz and @allthingsHHH (aka our fan fic sensei...and Forks roomie!)
On a side note, Smitten is coming all the way from CANADA down to OKLAHOMA to spend a few days with Jiff and I!!! How freakin' exciting is that?!?! We're stoked. I can't wait to squish her...and slap her ass.
What? I'm into that sort of thing.
*wink*
If you're interested in reading our fic, you can follow this link -
Southern Comfort
(Profile link -
JiffyKate)
We just posted chapter 2 yesterday

, so it's in the beginning stages. Good news for those of you who are anti-WIP, we have 9 chapters written and are starting on chapter 10 tonight. So, there is no chance that we won't finish it...or that we won't post on time. Eventually, when we get the entire story written, we'll probably start posting more than twice a week. For now, we're posting updates on Saturdays and Wednesdays.
In other news, Rob and Kristen will both be at Cannes!!!

I'm just over-the-moon excited about that! Both Cosmopolis (trailer at the bottom of post, in case you missed it) and On The Road will be at Cannes...wonder if they will be together or if they'll be working their respective movies?? I'm hoping for some serious facetime...and some Robsten moments!
*fingers crossed*
*putting on my lucky fangirl panties*
OH!! I almost forgot (lack of oxygen to my brain from watching this). If you haven't seen Thrusting DuRob, you MUST!! Take all medical precautions...if you have heart problems or are pregnant, you should watch with caution. Everyone else, be aware that instant pantie combustion may ensue.
Follow this link for Thrusting DuRob - Go HERE
Hope everyone is doing great!! Find me on Twitter if we're not already friends over there...but I should come with a warning or disclaimer or something. You just never know what I'll tweet. O.o
XOXO,
Jenny Kate♥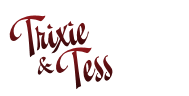 Cosmopolis Trailer #1
Cosmopolis Trailer #2
On The Road